The Early Days of Diego Garcia Construction
Cdr. Daniel W. Urish CEC USN (ret)
Commander Dan Urish was Commanding Officer of the first Seabee Battalion, NMCB Forty, deployed to Diego Garcia and Island Commander, having relieved Commander Robert K. White on island in May, 1971. In October, in a ceremony with the plantation manager, Marcel Moulinie, he officiated the closure of the copra plantation, and the transfer of the British flag from the plantation where it had flown since the Napoleonic Wars of the early 1800s to the newly constructed naval base to fly alongside the American flag. He was relieved at the first island Change of Command ceremony by Commander Phillip Oliver of NMCB One in November, 1971.
As described by Commander Urish the construction of an island naval base literally "from scratch " in the middle of the Indian Ocean in 1971 was a unique challenge for the United States Navy Seabees involving highly complex planning and logistics requirements. It was an operation that in many respects was a "deju vu" of the many operations in which the Seabees built advance bases in the Pacific Ocean "island hopping" campaigns during World War II.
From 1971 to 1987 there would be 14 more Seabee deployments to accomplish extensive permanent construction on Diego Garcia. An article written by Commander Urish and published by the U. S. Naval Institute in 1973 further describing the early days of construction is attached. At that time the base was viewed as an austere, but highly important military facility and checkpoint against Soviet expansion in the "Cold War" era, with a primary function as a joint United States/British Communication Station, not as the major military operational and support base that exists in 2011.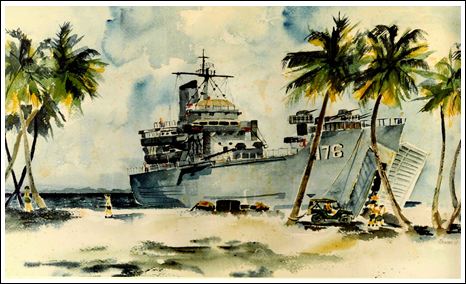 The landing ship USS Graham County (LST 1176), offloading supplies on Admiral Pratt Beach, Diego Garcia 1971 (water color painting by Thomas J. Viet).
——————————————————————————————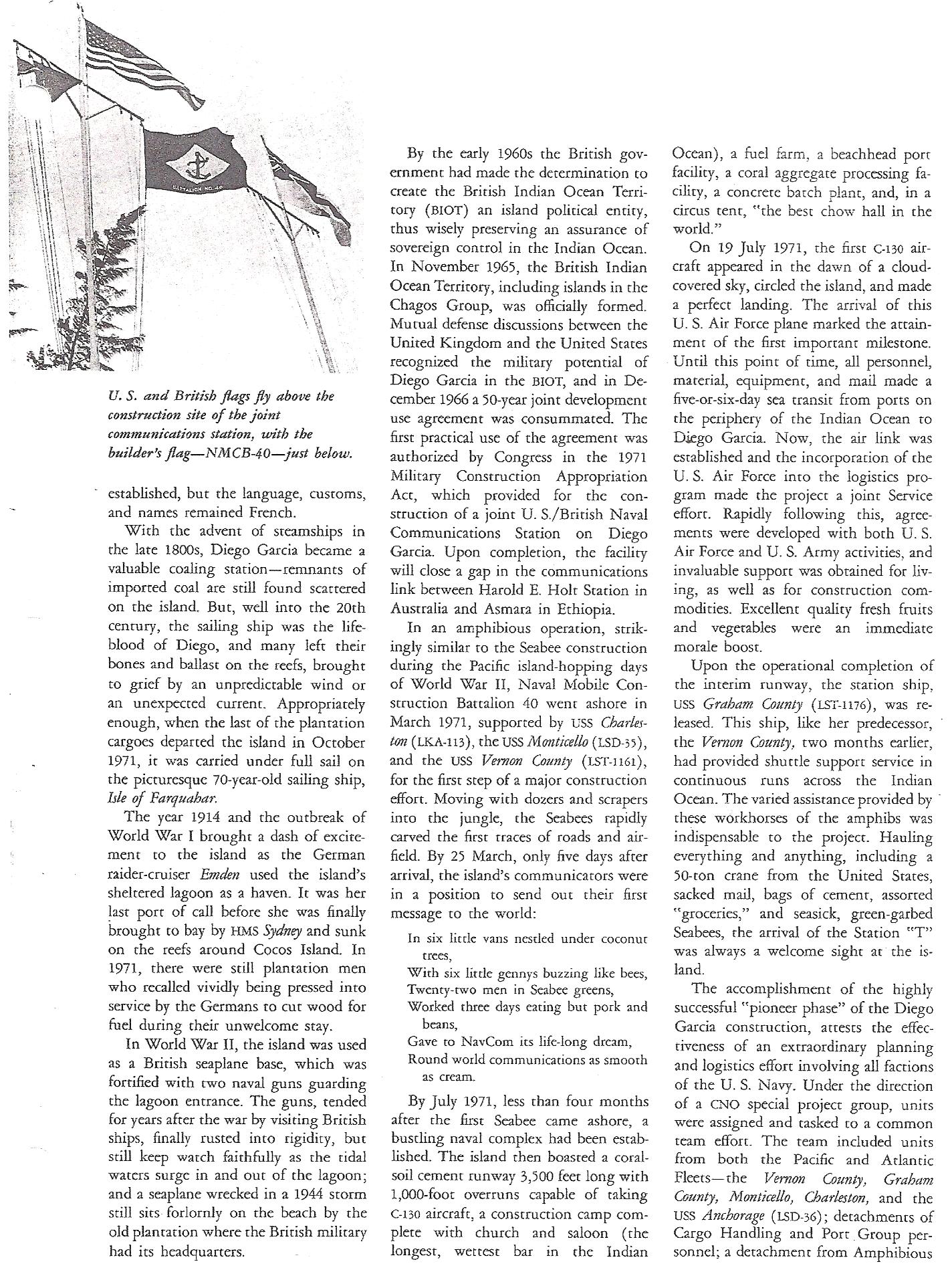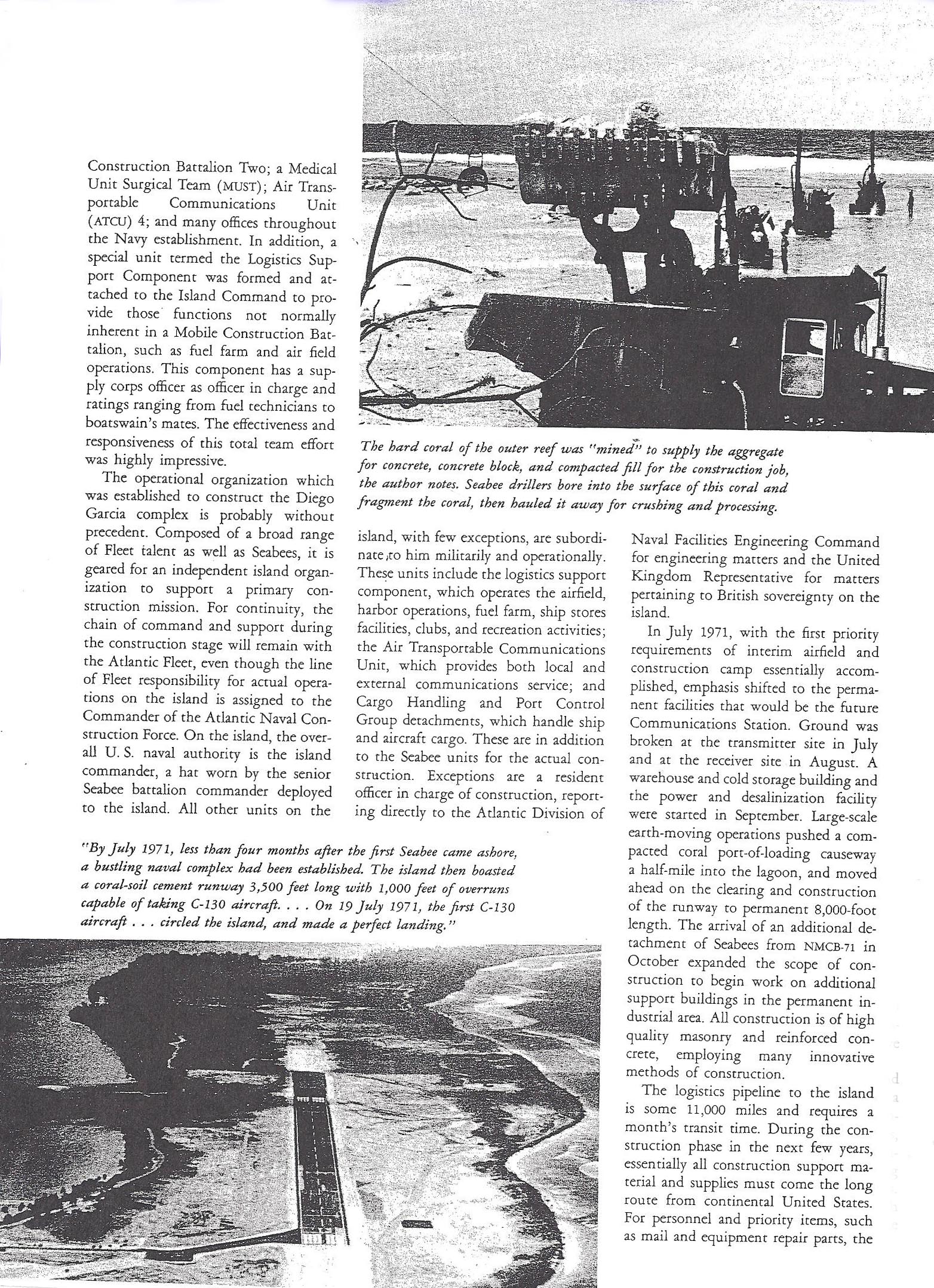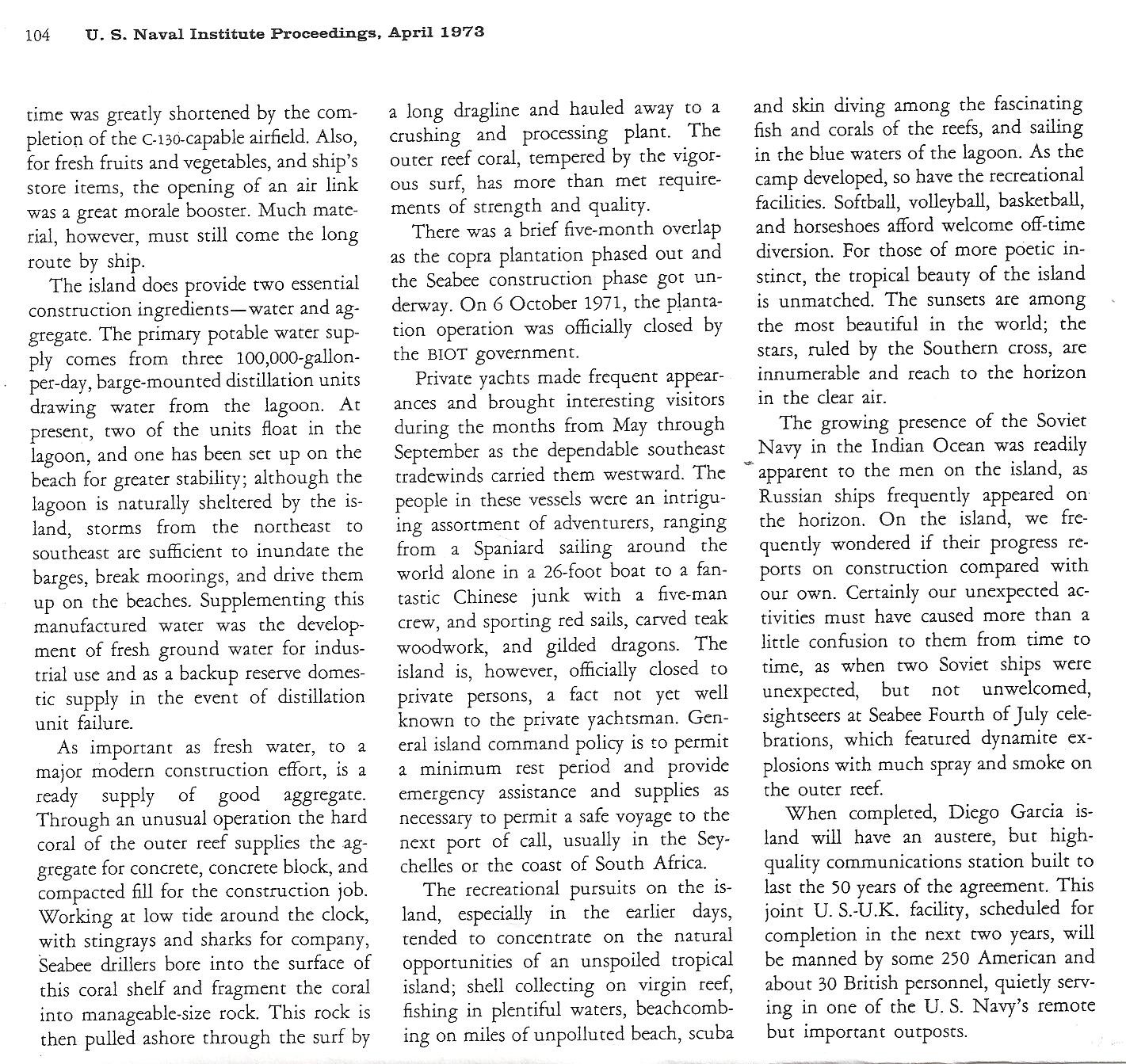 © Dan Urish